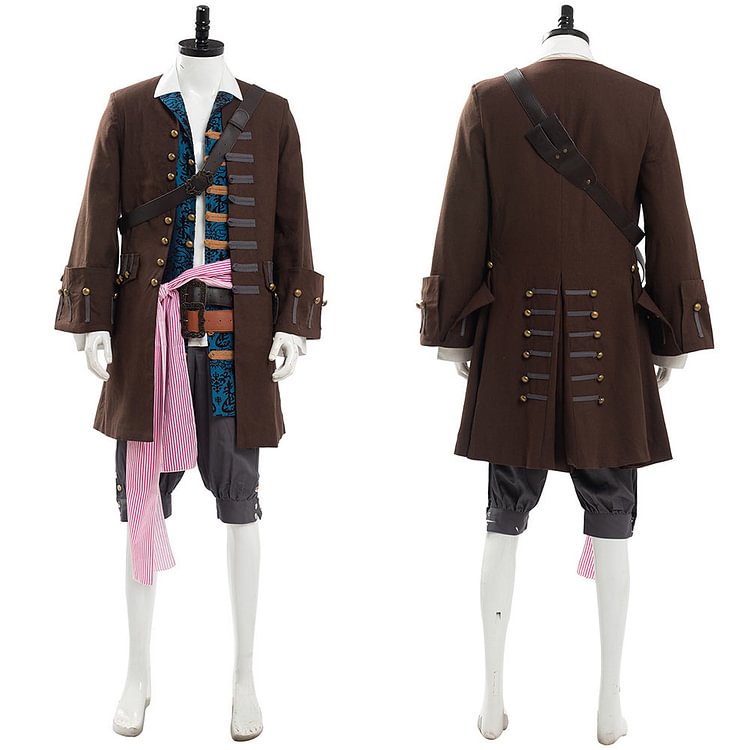 Pirates of the Caribbean 5: Jack Sparrow Costume Set Halloween Carnival Suit
Jacket: Made in Linen/Cotton, full lined.
Vest: Made in Thailand Satin, full lined.
Belts(3pcs): Sun Belt, Flower Belt, Baldric Sword Belt
Sash: Similiar Sash as Jack Sparow use in the movie made in Cotton.
Shirt: Historically accurate 18th shirt in White. Made in Linen.
Processing time: 7-15 days.(M, L,XL are ready to be shipped in 24 hours ! )
Standard Shipping: 10-15 days.
Fast Shipping: 3-7 days.
Attention: For quick use, make sure you will choose fast shipping!