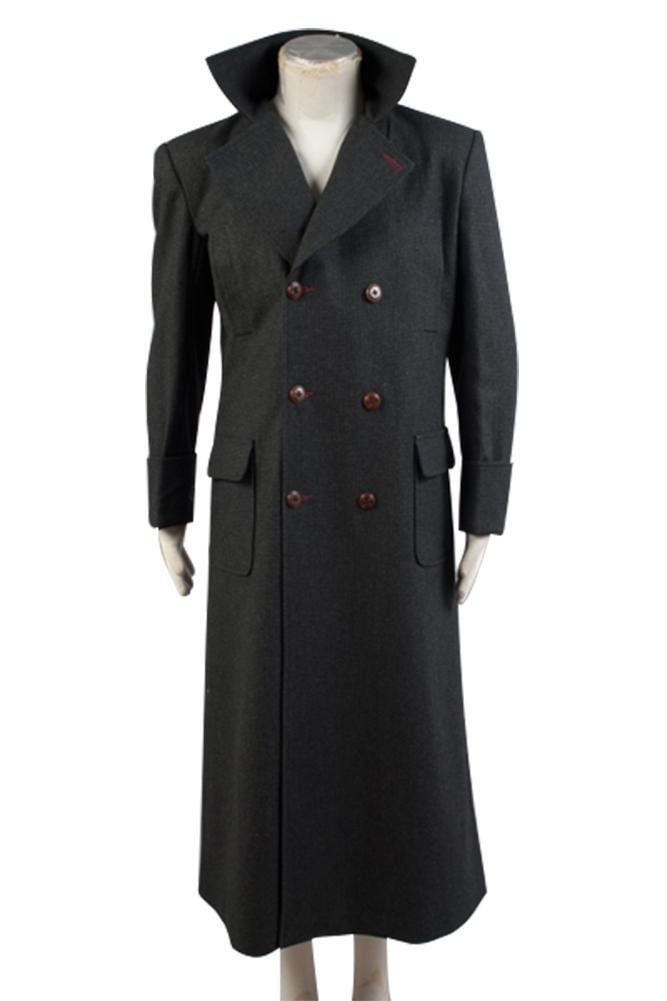 Sherlock Holmes Cape Coat Cosplay Costume - Wool Version Halloween Carnival Suit
Including: Coat
Color: Black
Fabric: Wool 
Details:Screen accurate Sherlock Holmes Wool Cape Coat Cosplay Costume,Tailor made in daily use quality, Great for Sherlock Holmes fans.We have updated the back design including the pleat in the middle of the upper back and the position of the buttons.
Processing time: 7-15 days.( XS,M, L,XL,XXL, XXXL are ready to be shipped in 24 hours ! )
Standard Shipping: 10-15 days.
Fast Shipping: 3-7 days.
Attention: For quick use, make sure you will choose fast shipping!