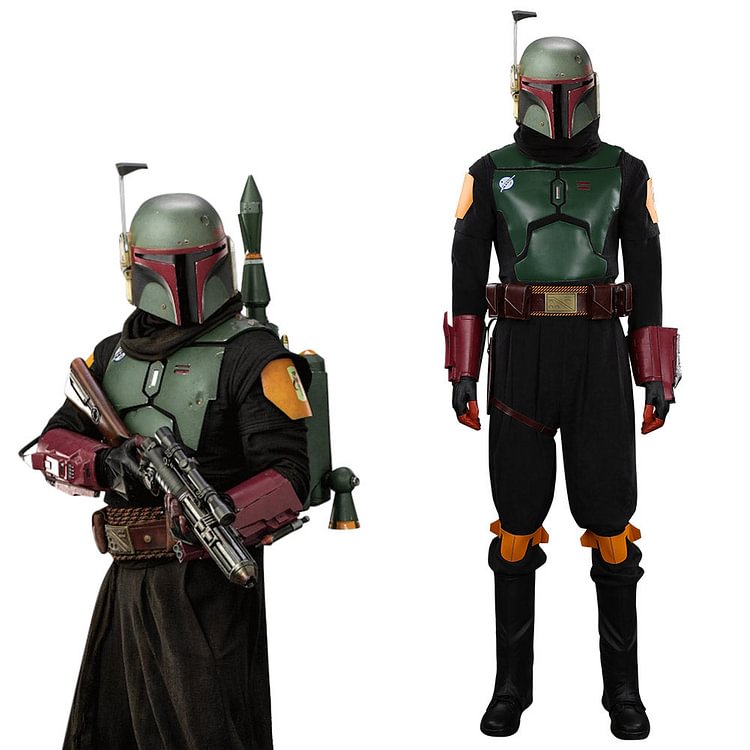 The Book Of Boba Fett  Mandalorian Boba Fett  Cosplay Costume Outfits Halloween Carnival Suit

Movie:The Book Of Boba Fett  
Character: Mandalorian Boba Fett
Material:Elastic Cloth + Velvet Fabric + Lycra + PU Leather + Thicken Twill Fabrics + Brazil Leather
Package included:Belt + Corset Belt + Gloves + Gun Holder + Knee Guard + Scarf + Top + Vest + Waist Bag*4 + Wristlet
Describe: The Book of Boba Fett, also known as Star Wars: The Book of Boba Fett, is a Star Wars live-action streaming series. It will consist of seven episodes. It debuted with "Chapter 1: Stranger in a Strange Land" on December 29, 2021 on Disney+, and will conclude with "Chapter 7" on February 9, 2022.

Processing time: 7-15 days.(  M, L,XL,XXL, XXXL are ready to be shipped in 24 hours ! )
Standard Shipping: 10-15 days.
Fast Shipping: 3-7 days.
Attention: For quick use, make sure you will choose fast shipping! 
Related clothing and helmet links:
          https://bit.ly/3t1CCHN
          https://bit.ly/3zfPWZP
          https://bit.ly/3pEmBW0